PRINCE CHARLES PAYS TRIBUTE TO HIS "DEAR PAPA" Prince Charles has broken his si…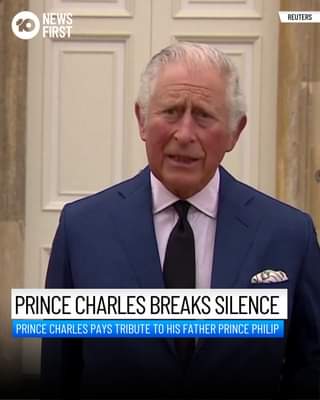 PRINCE CHARLES PAYS TRIBUTE TO HIS "DEAR PAPA"
Prince Charles has broken his silence on his father's death, giving thanks to Prince Philip for his ongoing service to his family, country, and the Commonwealth.
He also thanked the public, saying the royal family is "deeply grateful" for the outpouring of support they have received following the death of Prince Philip.
Click here to view the original post.