PARTS OF VICTORIA, TASMANIA HIT WITH ANTARTIC BLAST, COOLER CONDITIONS ON THE WA…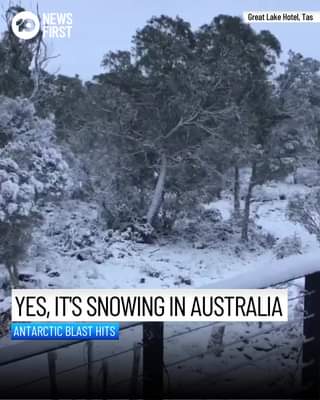 PARTS OF VICTORIA, TASMANIA HIT WITH ANTARTIC BLAST, COOLER CONDITIONS ON THE WAY FOR NSW
Snow is falling in parts of Tasmania this morning and Victorians have woken up to chilly conditions after a cold front
brought an icy blast to Australia over the last 24 hours.
Enourmous swells are also being experienced along the state's coastlines and low snow levels are expected.
In NSW cool temperatures were observed across the state this morning and it's expected to get cooler on Monday and Tuesday mornings.
Click here to view the original post.