Mick O'Dowd's body had an extreme response to an infection. Sepsis turned him into a quadruple amputee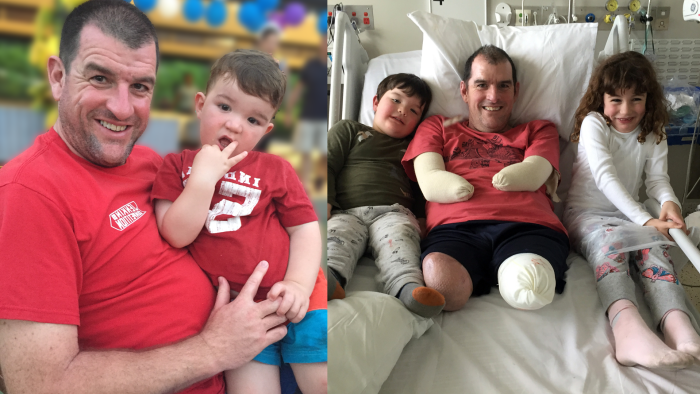 It was so sudden. From feeling unwell at Christmas lunch to life support by Boxing Day. By minutes, by degrees, by escalating seconds, a deadly infection was taking hold.
Christmas 2018 was a big, hot, hectic family lunch for the O'Dowd family. The shrieks of children opening presents, the Sydney temperature climbing towards 30 degrees Celsius, crackers and corks popping.
As usual, Mick O'Dowd was in charge of the barbecue.
"It was super busy because we had the whole family here," he tells Australian Story.
Normally he would start the day having a couple of cans of Guinness with his father, Vince. But Vince noticed "Mick didn't seem to be involved in the conversation, he wasn't like himself".