Man slammed for 'tram surfing' on light rail in Sydney's CBD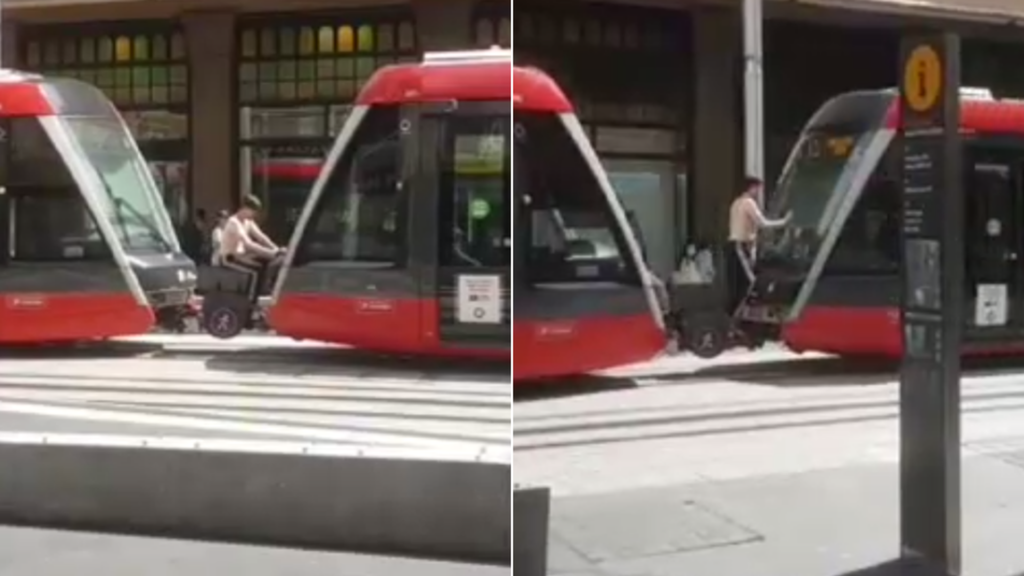 Authorities have slammed a man after video emerged of him 'tram surfing' in Sydney's CBD.
As seen in the video above, the man appears to be sitting in between two carriages as the tram is stopped along George Street, near the Queen Victoria Building.
He stands in the same spot as the light rail begins to travel down the road.
The man doesn't appear to get off the tram before the video ends.
A Transdev Sydney spokesperson, who said the man's behaviour was "highly dangerous",…